Hi, I'm Jharry Guevara
Against the advice from my team, I'm writing this letter. Honestly, if you are reading the "About Section" on our website, chances are, you are trying to figure out if we deserve your business.
Chances are we won't be working together. Here's why;
I created Online Business Empires to bridge the gap between small businesses and giant corporations with billion-dollar research budgets. I set out to conquer this mission after realizing my previous company had reached a success level that I only dreamed of. That success did not come from my products and services (even though it helped), but it came from implementing technological data strategies. The data strategies provided me an unfair advantage over the competition.
One day an opportunity presented to sell my business. So I sold and decided that my next venture was to allocate my time in creating a company with a mission to help other small businesses.
So now we are here. As I'm writing this letter amid an epidemic, the corporations with billion-dollar research budgets are not fazed. Digital strategies that helped big corporations grow are the same strategies allowing them to bulldoze challenges faced by a social distancing market.
Small businesses are not equipped with the same digital strategies.
My mission for Online Business Empires is simple; to help advance small business strategies using data-driven solutions. Our goal is to provide products and services to help small businesses bulldoze the market challenges with ease.
If you are reading this, my guess is that we haven't provided you with a product or service that outweighs the need to look in our About Section.
So this is my proposal. Set up a strategy session with our team. We can then explain the benefits we can provide. If you like what you hear, you hire us. If you don't.... that's okay too, I hope we can stay friends..
Thank you for your time,
Jharry Guevara
Online Business Empires
Advancing Small Business Strategies Using Data-Driven Solutions
Editorial Guidelines and Quality Standards
At Online Business Empires, we take great pride in the quality of our content. Our writers create original, accurate, engaging content that is free of ethical concerns or conflicts. If you ever come across an article that you think needs to be improved, please reach out by emailing contact@OnlineBusinessEmpires.com.
No Individual Investment Advice
Online Business Empires does not provide individual or customized legal, tax, accounting, or investment services. Since each individual's situation is unique, a qualified professional should be consulted before making financial decisions.
Our product reviews are independent and based on research and product testing — if you visit links within our content, we may receive commissions from your purchases, but we never receive any compensation or consideration for the content of our recommendations.
About Online Business Empires
For more than 5 years, Online Business Empires have been helping people find answers, solve problems, and get inspired. We are here to help business owners by providing information on software created by zoho. We help on the implementation and on launching strategy campaigns using zoho software. We are able to provide a tailored experience to clients by offering them a service unlike no other in the industry. We pride ourselves by the level of support we are able to provide. Here are some applications we are able to assist in.
Zoho CRM (Customer Relation Management) Zoho CRM helps you engage with leads and customers, get insights about your business, build a scalable sales process, and grow your business faster.
Zoho Salesiq (Website Messenger) Increase the ROI on your marketing efforts. Get started now to connect with real time visitors.
Zoho Sites

(Website Builder) We help you focus on your passion. Whether it's blogging, photography, business, or art—let your website do the talking.
Zoho Campaigns

(Email Autoresponder) Create, send, and track email campaigns that help you build a strong customer base. From beautiful email templates to an easy-to-use editor, and automation tools to real-time analytics, Zoho Campaigns has it all.
Zoho Creator

( Custom App) From everyday tasks to complex process automation, do everything with our multi-platform app builder. Create your own app or get started with a ready-made one.
Zoho Docs

(Cloud Space) Bring your team to a secure and collaborative workspace where everything is available to everyone in real time. Create, collaborate, and get work done, securely.
Zoho Books

( Online Accounting) Zoho Books is online accounting software that manages your finances, automates business workflows, and helps you work collectively across departments.
Zoho Sign

(Sign, Paperless) A complete digital signature app for business signatories.
Zoho Marketing Hub

(Marketing and Sales) Zoho MarketingHub is marketing automation software that helps attract visitors to your website, turn anonymous visitors into leads, and convert leads into loyal customers.
Zoho Social

( Social Management) Schedule unlimited posts, monitor what matters, and create custom-reports to analyze your social media performance with Zoho Social.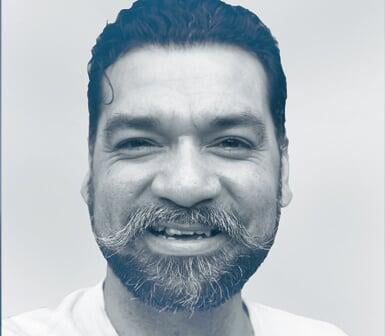 Jharry Guevara is CEO of Online Business Empires, having assumed the role in April 2017.
Prior to joining Online Business Empires, Jharry was the Founder and CEO of Seventh Design Media, a creator and producer of business content and media properties for digital, creative, and advertising communities including the Houston BBB Networking, The Scout Pages, and Internet Week New York and Europe.
Before starting Seventh Design Media, Jharry was Chief Corporate Development Officer at Brusome Solutions + Marketing, a digital content and marketing services company focused on the teen and youth market. Jharry also serves as a venture partner at Seventh Capital.
Jharry received a A.S. in Business Administration & Management from the Archie W. Dunham School of Business at the University of Houston Baptist.


VICE PRESIDENT, PEOPLE
Becky Gangl is the VP, People of Online Business Empires, joining the company in 2018.
Becky brings over 15 years of experience in her field across multiple industries including retail, technology and digital media. At Online Business Empires she is responsible for all areas of the People function including talent acquisition, talent development, business partnering and people operations. She is dedicated to partnering with her colleagues to cultivate a working environment that allows team members to do their best work.
Becky received her Masters in Human Resource Management from Rutgers University and has a BA in Art History from the University of Delaware.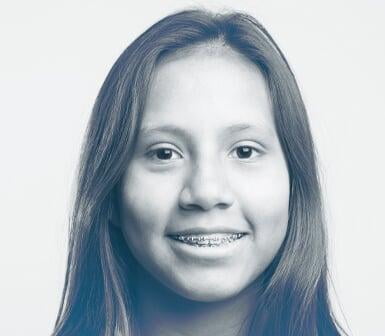 SENIOR VICE PRESIDENT, PROGRAMMATIC REVENUE
Sammy Colder is SVP Programmatic Revenue at Online Business Empires and joined the company in February 2018.
Before joining Online Business Empires, Sara was head of Programmatic Advertising at The Baytown Sun, where she managed a programmatic team globally, focusing on revenue working with direct clients, partners and exchanges.
Sammy started her career in San Diego, California, where she worked in Ad Tech at JOININ Tech for more than three years specifically focused on programmatic TV. From there, she went on to manage programmatic at Forbes Media and Hearst Corporation. Sammy's focus has always been in Ad Tech both on the publishing side and technology side. She also worked at Turn where she led inventory partnerships across the west coast.
Sammy holds a B.A. in American and Women's Studies from Dickinson College.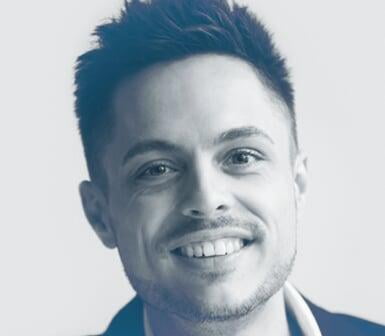 Tim David is the Senior Vice President of Marketing at Online Business Empires. He leads a team of engineers and marketers at Online Business Empires dedicated to growing our consumer audience through continuous improvement of our content and product.

Prior to Online Business Empires, Tim was VP of search marketing at SB Funnels & Content. Tim holds a Masters of Business Administration from the NYU Stern School of Business and has a B.A. from the University of North Carolina at Chapel Hill.

Contact Us
Whether you have a comment or suggestion to share, we look forward to hearing from you. Feel free to reach out by emailing contact@OnlineBusinessEmpires.com.
For press inquiries, email us at Info@OnlineBusinessEmpires.com.
If you would rather call us or send us a letter, you can reach us at 6338 Ella Lee Ln. Houston TX 77057| (888) 997-4031.​